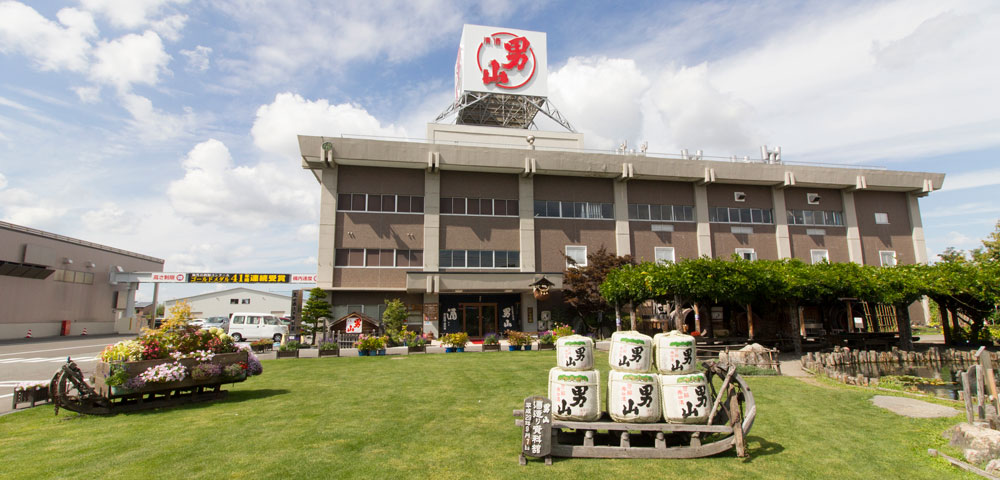 Otokoyama of local sake brewed in spring water of in Asahikawa, Hokkaido. In 1977, It was the first time in the world to win Monde Selection award for sake. It has been going on for 40 years. In addition, won many gold medals in domestic and foreign liquor competition and NRIB (National Research Institute of Brewing). Otokoyama's sake is rooted in Hokkaido.
We inherit the tradition of a sake "Otokoyama" which has been going on since Edo period.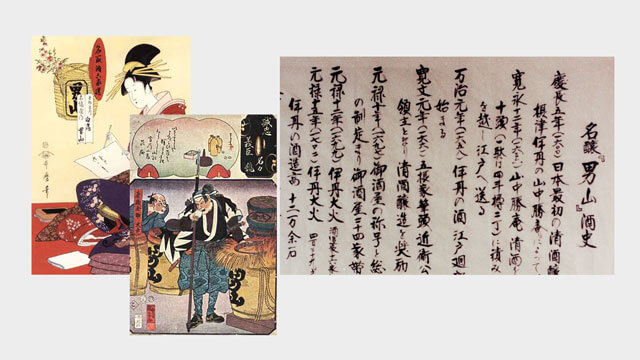 Otokoyama was popular enough sake to be drawn in Kabuki, Joruri, Ukiyo-e. and it was also a sake for the Edo shogunate called "Gomenshu". The sake is kept making by us. This sake was created by Yamamoto Saemon who running a sake brewery named "Momenya" in Itami, Kansai in the Edo period. The origin of this sake's name Otokoyama Hachimangu Shrine in Kyoto.
Clear and dry taste with severe cold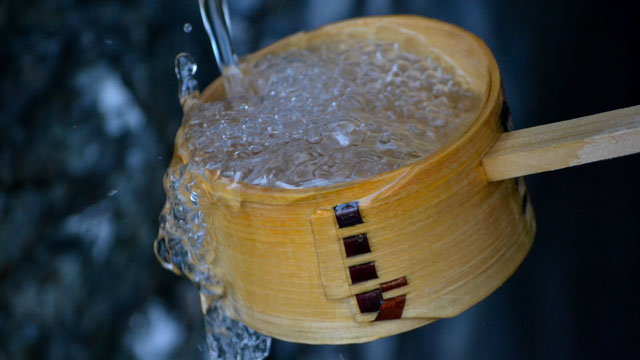 Daisetsuzan is one of the hundred most celebrated mountains in Japan.
Water that seeps out of perpetual snows is roots of taste of our sake.
sake of that clear and dry is made by severe cold climate suitable for sake brewing, carefully selected sake brewery suitable rice and seimai buai (rice-polishing ratio)
Interaction with the world made with sake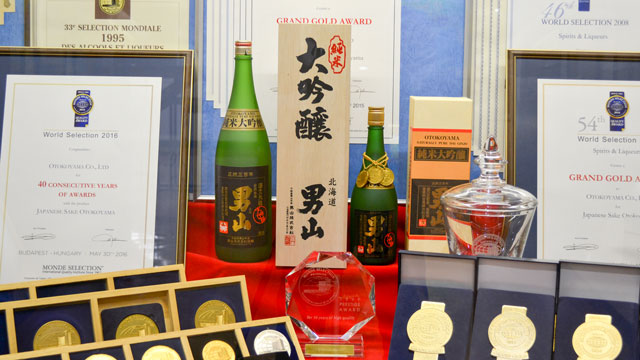 We want many people to enjoy sake than prepared with great care.
In 1977, I first exhibited "OTOKOYAMA JUNMAI DAIGINJO" at Monde Selection.
in 1984, the sake was awarded the world's first gold medal.
and we started exporting to the USA in earnest.
In the currently exported to more than 20 countries, it is popular all over the world as a local sake in Hokkaido.
Also, many people from abroad come to "Otokoyama sake brewery museum" every year, It is popular as a tourist facility in Asahikawa, Hokkaido.
a big event of Otokoyama "Brewery Opening to the public"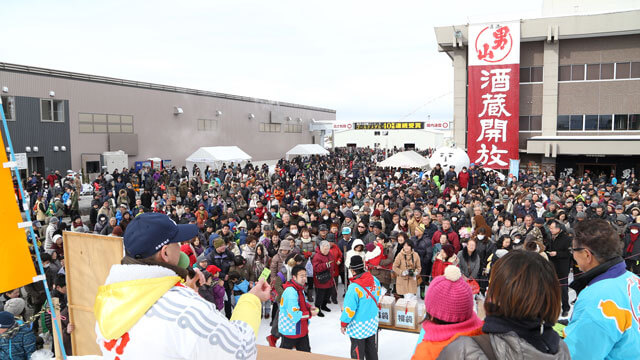 Opening sake brewery which holds gratitude to everyone who has patronized us day by day.
It is an event that you enjoy tasting just new sake in the sake brewery served in the middle of preparation.
This event is now crowded with more than 10,000 customers, which began in 1979.
Every second Sunday in February 10 to 15 (free entry)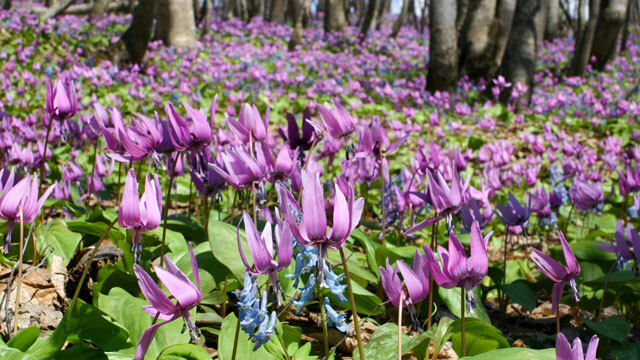 Otokoyama's sake is made thanks to nature of Hokkaido.
This park is managed by our company. and about 15 minutes by car from Otokoyama sake brewery museum. Located in the hillside of 220 meters high located at the southern tip of Mt Tosshozan. It is a scenic spot which can see Daisetsuzan and Tokachi mountain range.
In this park there is natural flower garden wild garden with the biggest in Hokkaidou. You can watch dogtooth violet that blooms with snow melting.
Otokoyama nature park
Okotoyama Nature Park
Opening period
From mid April to early May.
Open during the opening period The opening period will be posted on the announcement. blogs
Opening time
9:00-17:00
entrance fee
free
Inquiry
0166-57-2131 (Otokoyama Natural Park / during the opening period only). Mail from here
location
Higashiyama Asahikawa-shi, Hokkaido 071-8171 , Japan google map
traffic

○ If you come by car
15 minutes from Matsuyama sake brewery museum
From Asahikawa Kita I.C., Route 40 towards Nagareyama / Wakkanai
The entrance of the park is 100 M just before the Asahikawa side of the Pippu Tunnel at the boundary between Asahikawa City and Pippu-cho.

○ For those who use public transportation
Get off at the north bus "Otoko Park

Parking Lot
Equipped with 200 cars
※ When you come by a large bus, please contact us in advance.